Black Ops Grosses $650 Million In First Five Days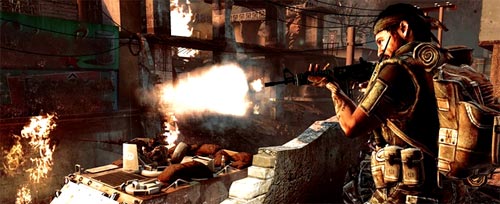 Activision has announced that Call of Duty: Black Ops has grossed $650 million within its first five days on sale worldwide. This beats last years Modern Warfare 2 by over $100 million. Call of Duty has become the first entertainment property in history to set five-day launch records for two consecutive years across all forms of entertainment, and is expected to rise to three consecutive years after Call of Duty: MW3 is released.

Over 2.6 million unique gamers logged 5.9 million multiplayer hours on Xbox LIVE on 9th of November. The game was also a tremendous success on the PlayStation 3.

Black Ops has also set new sales records in the United Kingdom; Two million copies of the game were sold in five days, beating the previous record holder, Modern Warfare 2, by over 10 percent. The Xbox 360 was the best selling version of Call of Duty: Black Ops in the game's opening week. Out of the 2 million sold copies in the UK, 55 percent were Xbox 360 versions and 42 percent PlayStation 3. The PC, DS and Wii versions took the remaining 3 percent.
Black Ops 3
Developed by Treyarch, Black Ops 3 is the latest Call of Duty game to be released on the PS3/PS4, Xbox and PC. Featuring new weapons, perks, maps, and scorestreaks the next black ops game is the most ambitious COD game to date. Multiplayer in COD: BO3 will be available on Xbox LIVE (requires Gold Membership), PlayStation Network and Steam.
Copyright © 2010 - 2023. All rights reserved.
This site is not affiliated with Activision (Black Ops 3 | BO3), Treyarch or Microsoft (Xbox 360, Xbox LIVE).