Full Multiplayer Reveal (September 1st)
Today is the big day of the Black Ops multiplayer reveal, well except for the co-op, as it will be shown later this year. The event will be an Xbox 360 exlusive and will start in Los Angeles at 6:00PM (Pacific), which should be 1:00AM (GMT +1), 2nd of September, in the UK. Unfortunately it looks like us Europeans are left out once again.

Only members of the press will be attending the event.

Modern Warfare 2's multiplayer event was a huge success last year and revealed a lot of new information about the game, so let's hope Treyarch won't disappoint us. It will obviously take a while to gather all the new COD7 information that will be posted in the next few days by dozens of gaming sites. Expect many of the pages to be updated with fresh new content during the weekend and next week.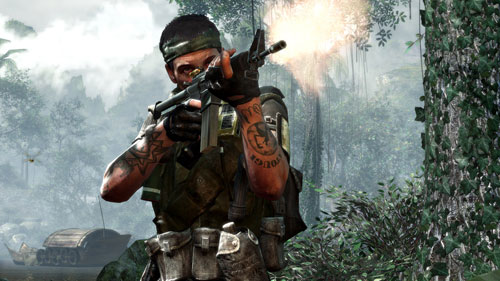 Black Ops 3
Developed by Treyarch, Black Ops 3 is the latest Call of Duty game to be released on the PS3/PS4, Xbox and PC. Featuring new weapons, perks, maps, and scorestreaks the next black ops game is the most ambitious COD game to date. Multiplayer in COD: BO3 will be available on Xbox LIVE (requires Gold Membership), PlayStation Network and Steam.
Copyright © 2010 - 2023. All rights reserved.
This site is not affiliated with Activision (Black Ops 3 | BO3), Treyarch or Microsoft (Xbox 360, Xbox LIVE).